Entrepreneurship Class 12 Exam Questions
Please refer to Entrepreneurship Class 12 Exam Questions with solutions below. These important exams solved questions have been prepared based on the latest books and syllabus issued by CBSE, NCERT, and KVS. Our team of expert teachers of Class 12 Entrepreneurship has designed these based on the latest examination guidelines and the type of questions expected to come in the examinations.
Exam Questions Class 12 Entrepreneurship
We have provided exam questions with solutions for all chapters in Standard 12 Entrepreneurship. You should learn these before the examinations as the answers have been designed to help you get better marks. You can click on the chapter-wise links below to access all problems and solutions for free. These will also help you to clear all concepts and improve your understanding of Entrepreneurship in Class 12.
Chapterwise Important Questions Class 12 Entrepreneurship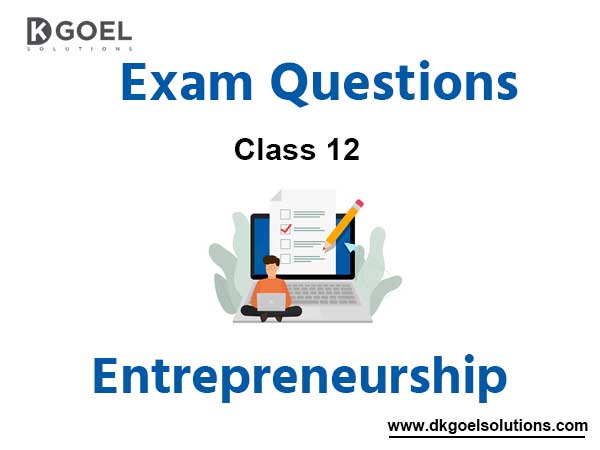 It is important for students to prepare for Class 12 Entrepreneurship exams properly and practice questions and answers which have been designed based on the latest guidelines on the type of questions to be asked in the upcoming class 12 Entrepreneurship examination. We have also provided MCQ Questions for Class 12 Entrepreneurship which will be very useful for students. This year more MCQ-based questions and Case study-based questions are expected in examinations. We have provided all the latest questions which are expected to come in exams on our website. Students in Class 12 should download these questions in Pdf and share with teachers and friends.